Millennial Pink Dresser Refresh
Using our Milk Paint is simpler than making your morning protein shake – just add water and stir. It's that easy!
Millennial Pink is a stylish, matte-blush it's our take on the beloved pale pink that's branded a generation. It's grown up, confident, and highly sophisticated

Milk Paint's Chippy Look
Milk paint is most famously known for its ability to chip and craze. The "chippy look" is definitely one of these most loved looks on refinished furniture.  It brings age and character to pieces that would have otherwise taken years, even decades to get with natural environment exposure. But while it is a popular look, it's definitely not everyone's cup of tea, especially when you want the colour of a piece to be the statement, instead of the finish.
Refinishers who are new to milk paint will tell you that first experiences with milk paint can be quite scary. Especially if you're used to the better coverage and  colour consistency of traditional furniture paints. But every novice to milk paint will tell you,  the scariest part is not being able to control the chipping. That's where bonding agent comes in. If you have never heard of bonding agent before, this blog is for you!
What is Bonding Agent?
To better understand how Bonding Agent works, we should know what it is. Bonding Agent is an acrylic resin that acts as a primer and adhesion component for your finishes. When mixed with milk paint, it allows for paint to stick to a surface without the resistance of the substrate. In other words, it greatly reduces your chances for chipping or crazing by helping the milk paint stick to your surface.
How do I know when to use Bonding Agent?
If the thought of all your paint flaking off scares you, it's best to use Bonding Agent if your piece has a glossy finish or previous unknown coating on it that is not dull. You definitely want to use bonding agent on non-porous surfaces like metal and glass or previously painted, varnished or lacquered furniture. High gloss finishes are also notorious for milk paint chipping. Bonding agent also slightly changes the consistency of your milk paint mixture, making it thicker so it spreads more evenly on your furniture.
Take a look at the piece we have chosen for this project. It's a beautiful curvy piece that is in decent shape with no major repairs but does require some prep.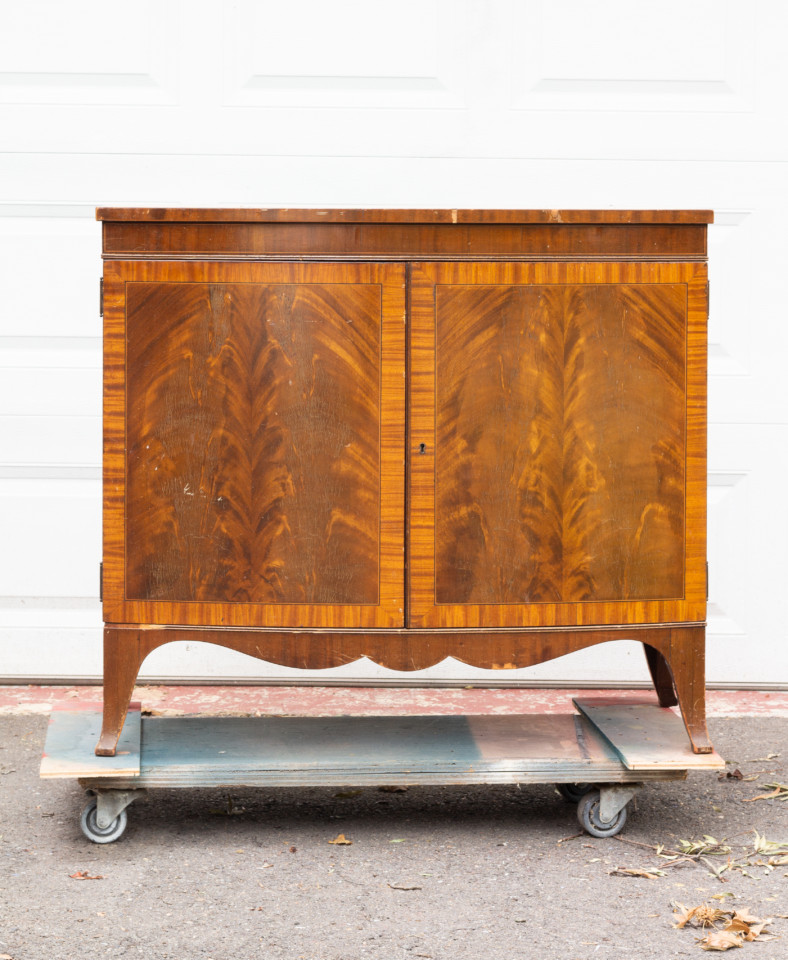 You can see by the reflection of the light on the side of the cabinet that it does have a gloss sheen. Furniture pieces that are well cared for will often have been refinished with lacquer or vanish and maintained with furniture oils and polishes that could cause adhesion problems, especially with milk paint.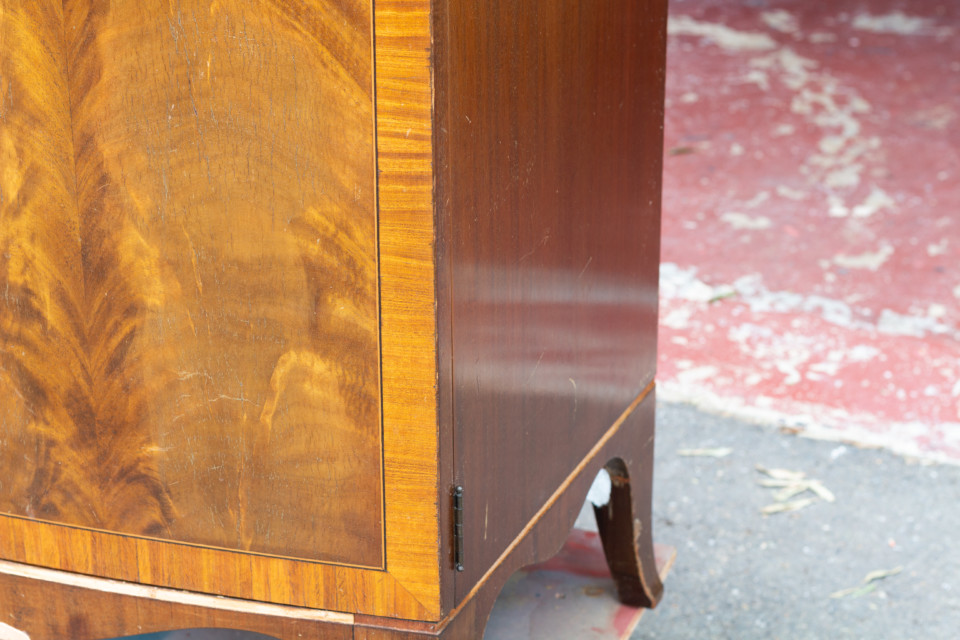 How do I prep my surface for Bonding Agent?
For optimum adhesion, you want to ensure your substrate is cleaned with TSP and free from any grease or oils. Fusion TSP is an excellent degreaser and cleanser that is non-toxic and requires no rinsing.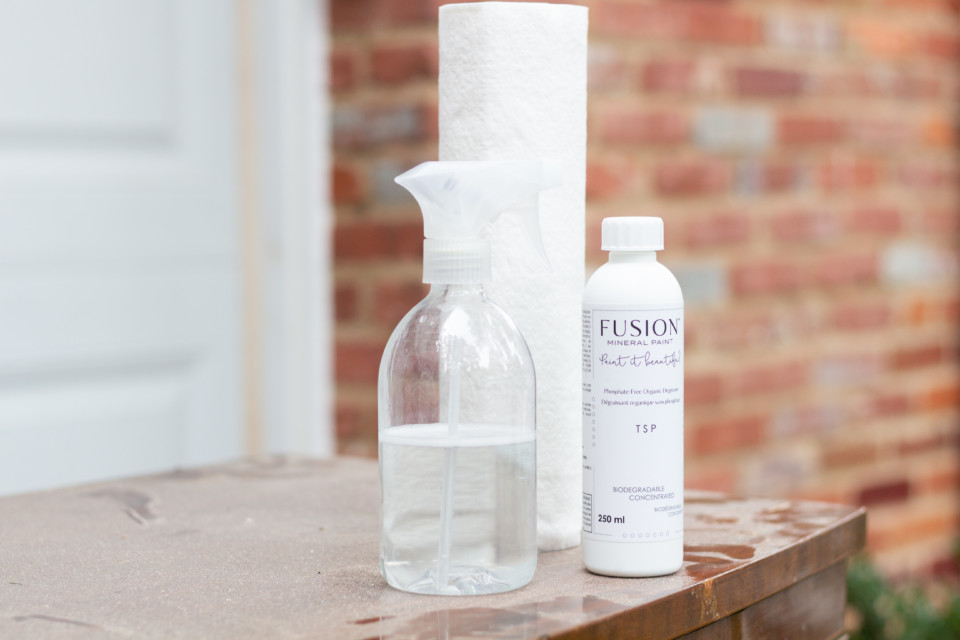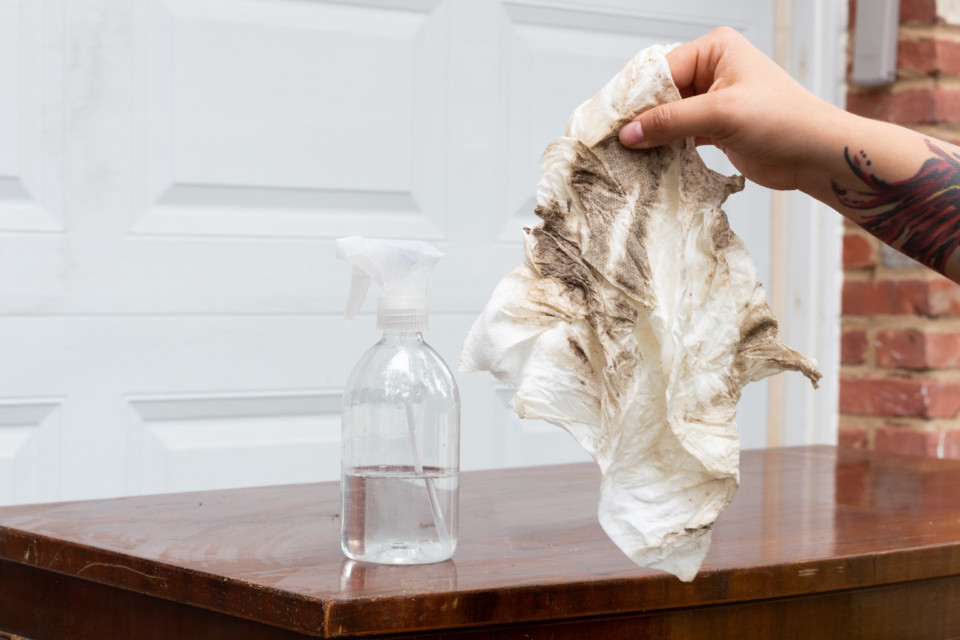 You can also scuff sand your piece to ensure a "tooth" for your paint, though it is not required. You will want to try a test area to ensure no further prep is necessary. Although this piece was well cared for, it did have some dings and scratches we wanted to remove.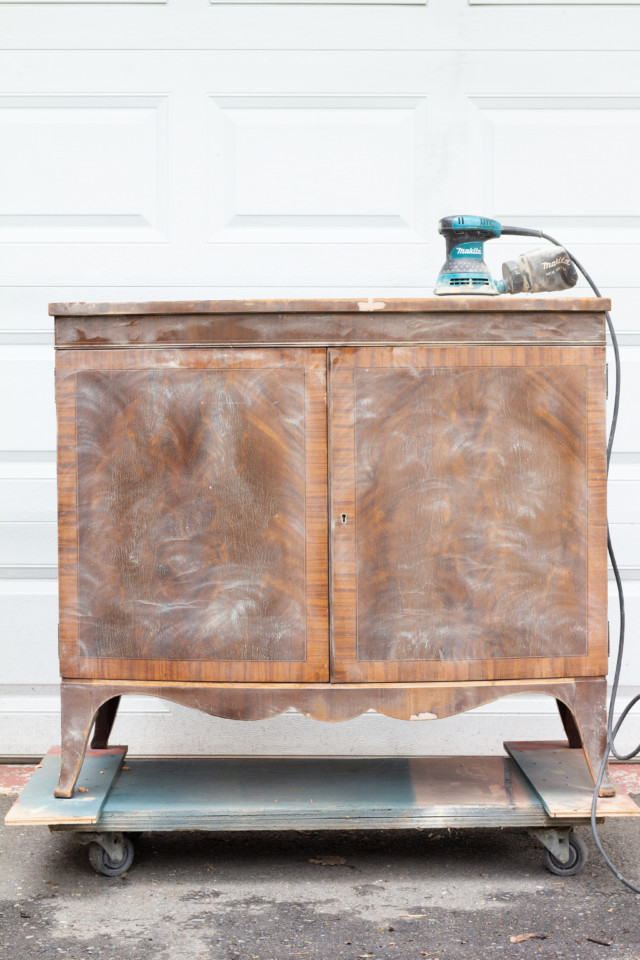 How do I mix Bonding Agent?
Bonding agent is an acrylic resin, so you want ensure that it is thoroughly stirred or shaken. To use with Milk Paint: Mix one part of bonding agent to two parts of milk paint (prepared).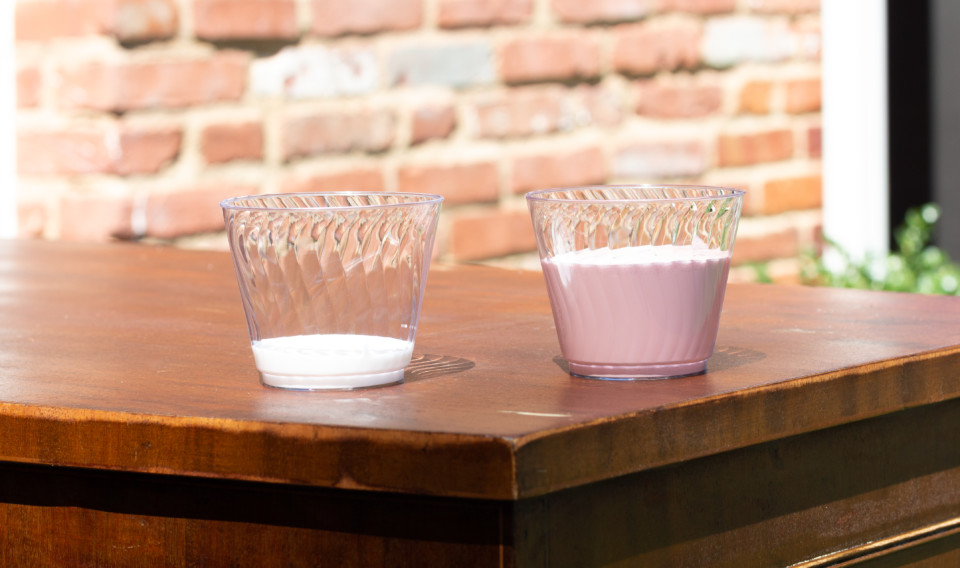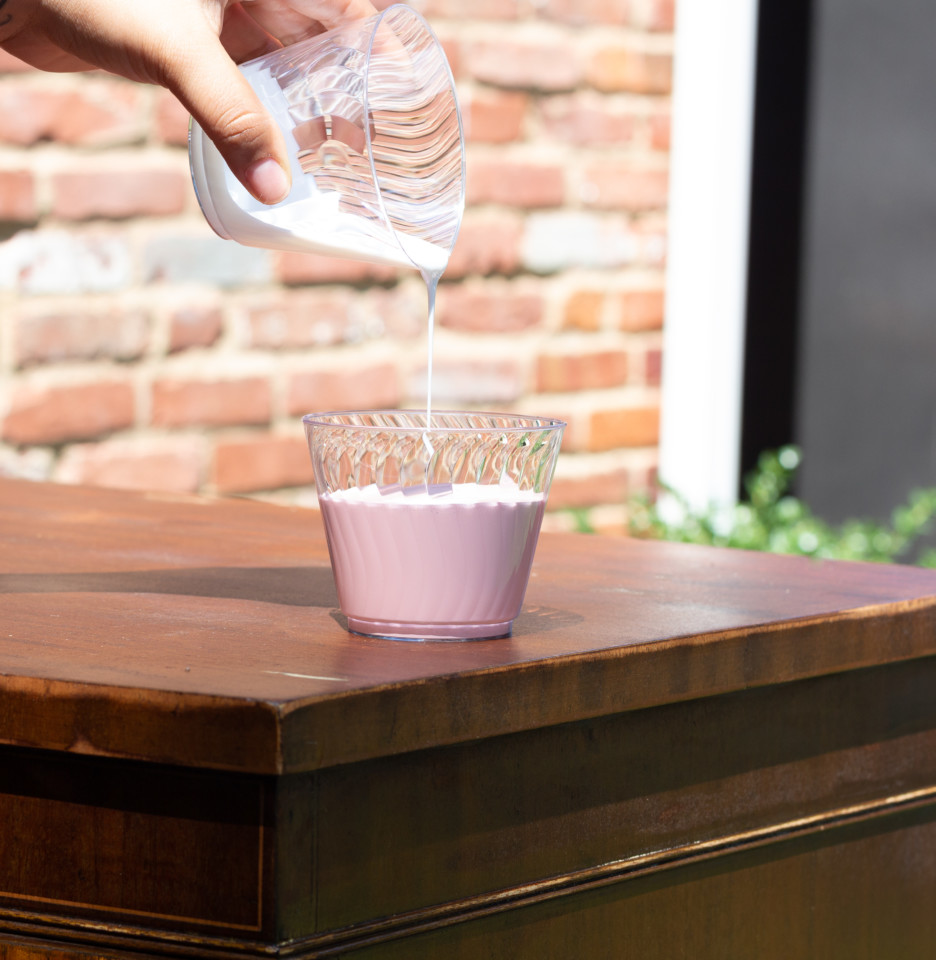 For an even stronger grip, mix in equal parts. Mix the bonding agent with all coats of paint for optimum adhesion.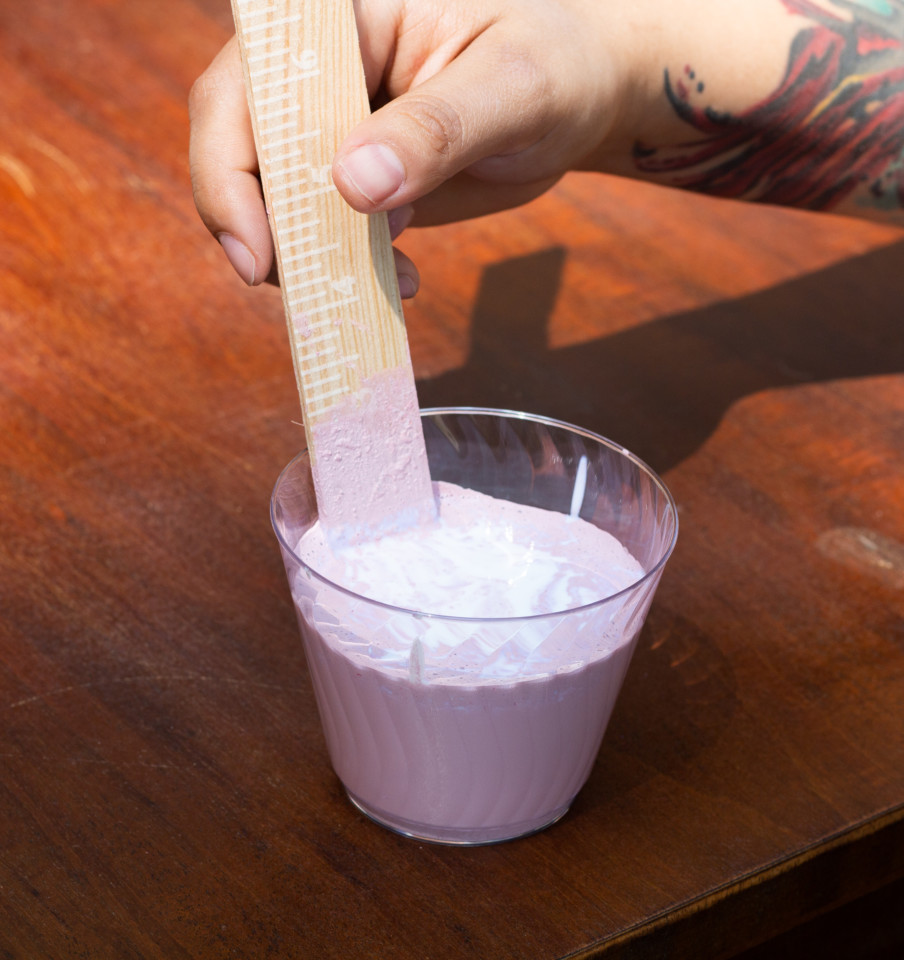 Wait 2 hours between subsequent coats. You can also paint on a light coat of Bonding Agent as a primer before painting with your Milk Paint/Bonding Agent mixture to ensure your get excellent adhesion.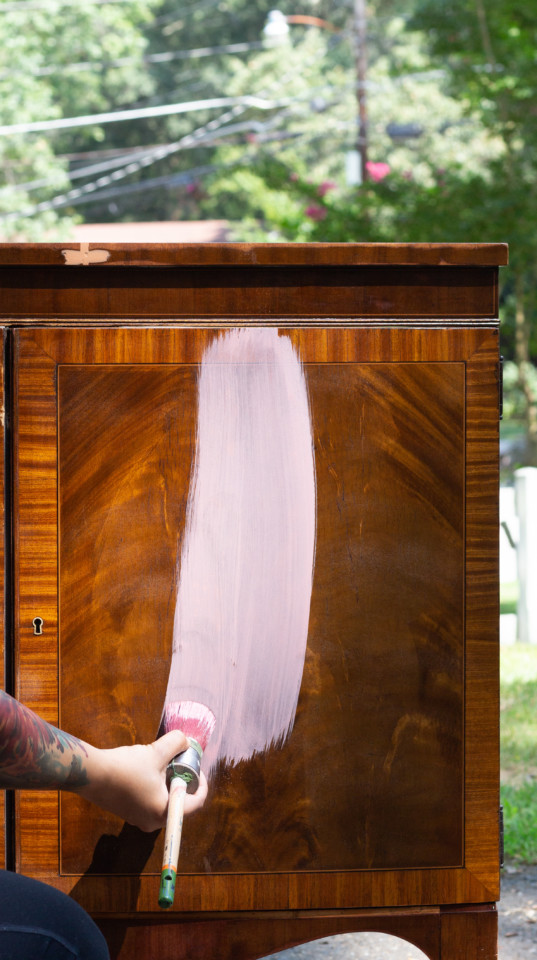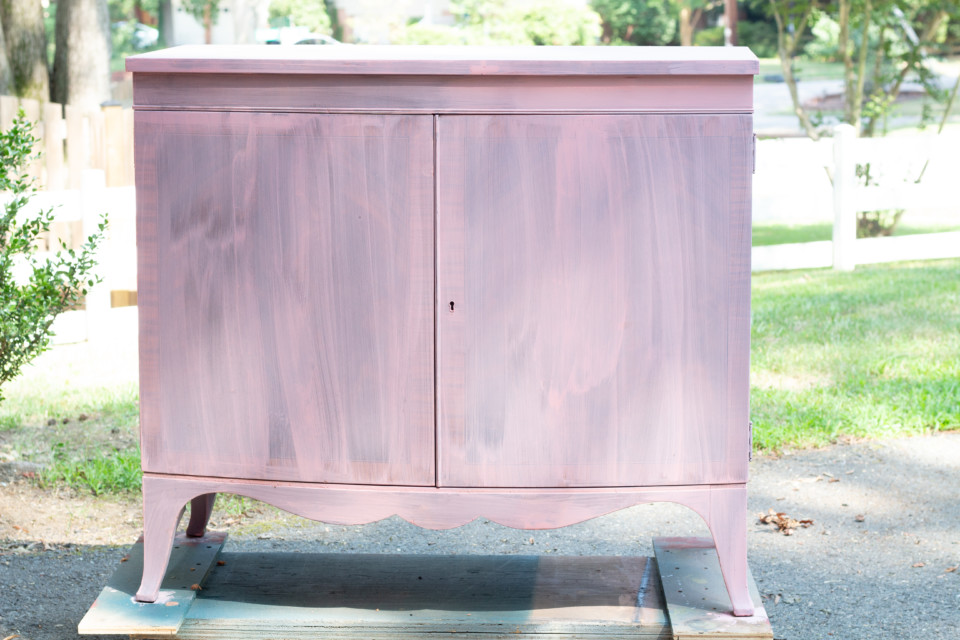 The beauty of milk paint is that it is unpredictable. While Bonding Agent does help to reduce chipping and flaking, sometimes it can still occur if there is a high blocking residue left on your surface. You can easily scrape and remove and flaking paint, sand flat and paint over the area again for a solid surface.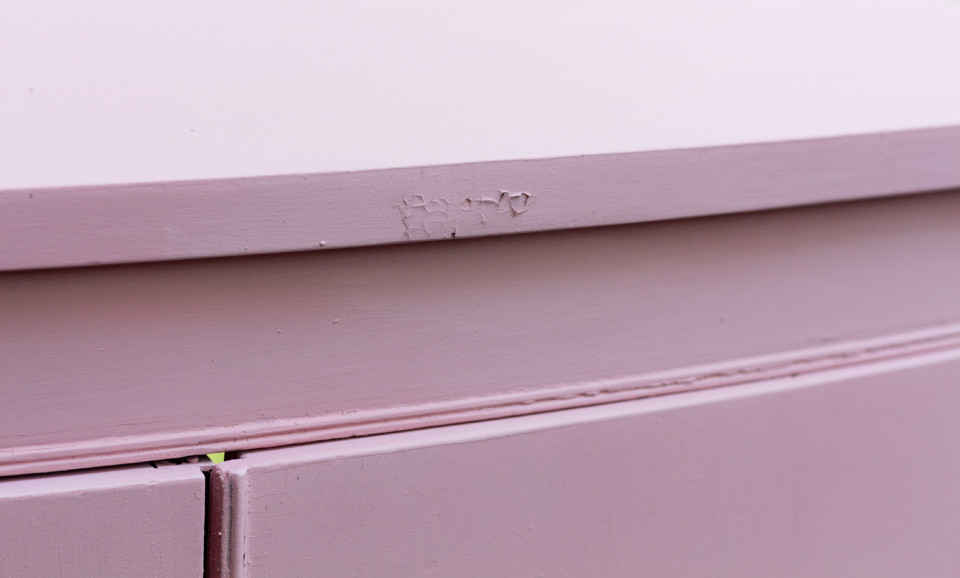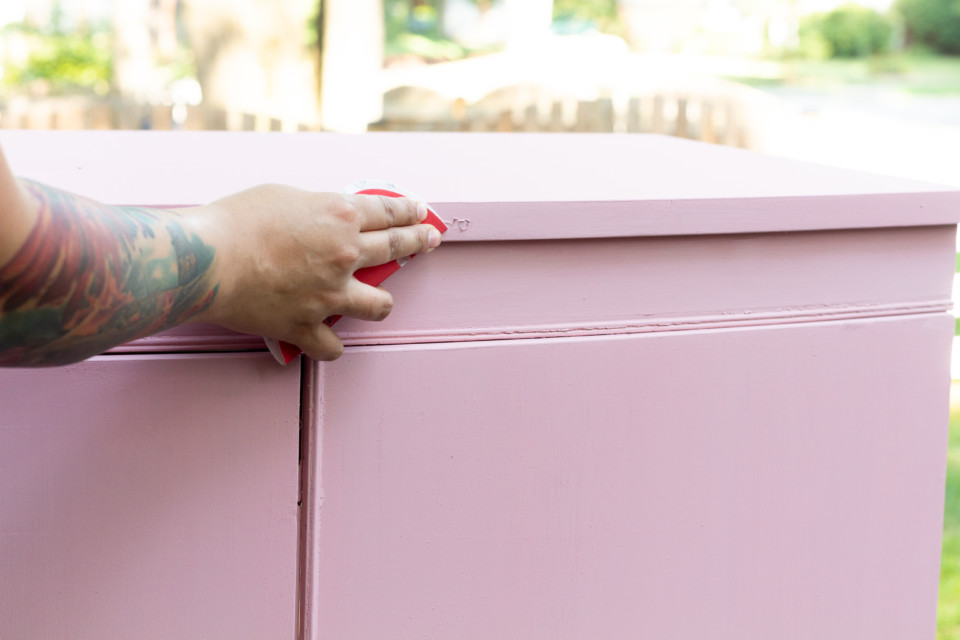 Millennial Pink
What you are left with is a piece that showcases your milk painted finish and allows your colour to be the star of the show! You still have all the qualities of a milk paint finish like colour variance, texture and age, without the worry of looking too rustic with a chippy finish.
You can add any top coat of your choice. Our Furniture Wax or Hemp Oil would be a lovely and easy finish for this piece.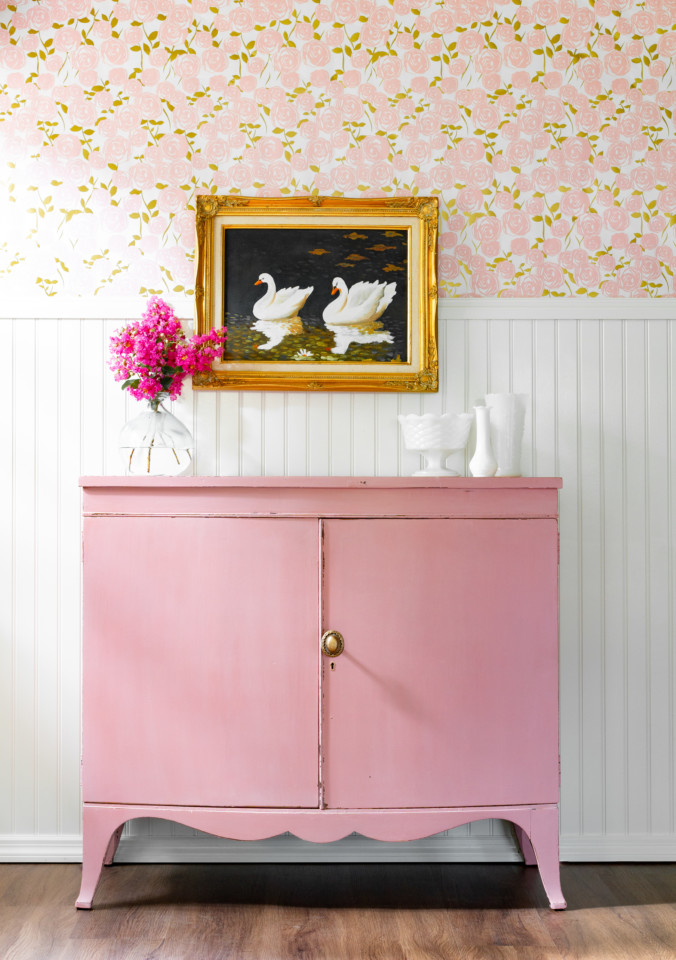 Bonding Agent also helps the furniture painter to control distressing if a rustic look is still desired. We can love lightly distressed furniture, just as much as we do chippy pieces, but sometimes your design calls for something more subtle and natural.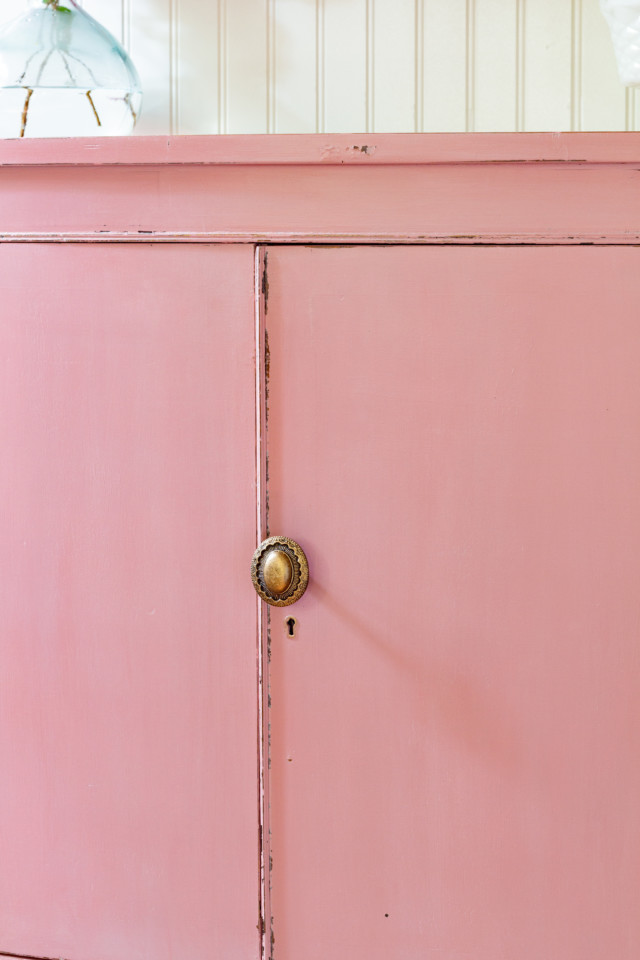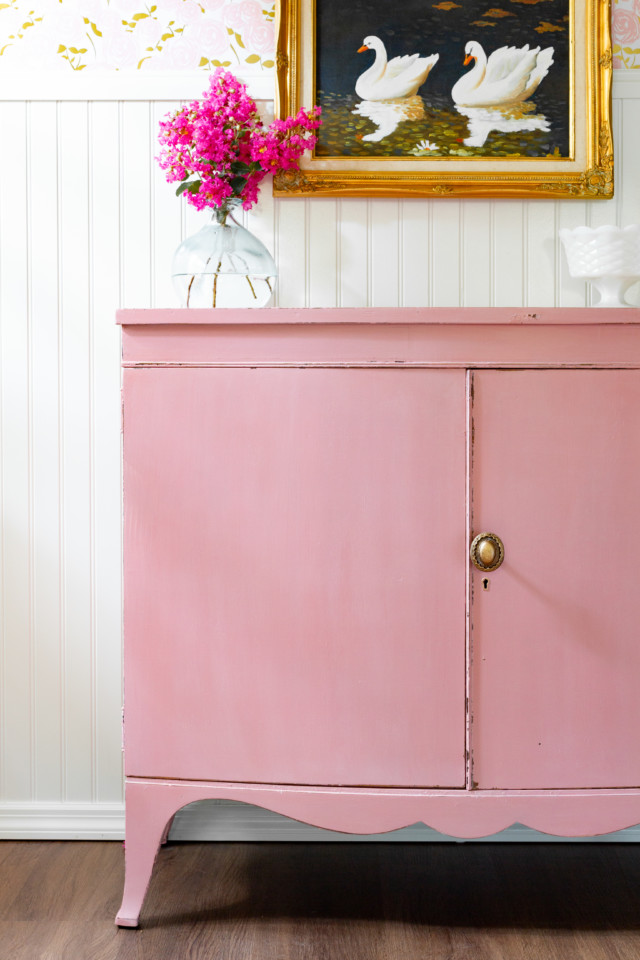 Finally, Bonding Agent helps to bring more control to your finishes and allows you to choose a more traditional and modern look while remaining authentic to true milk paint finishes. You can have milk paint finishes that span the spectrum and vary  in texture and dimension, all by adding just a little bit of Bonding Agent to your paint and painting something beautiful.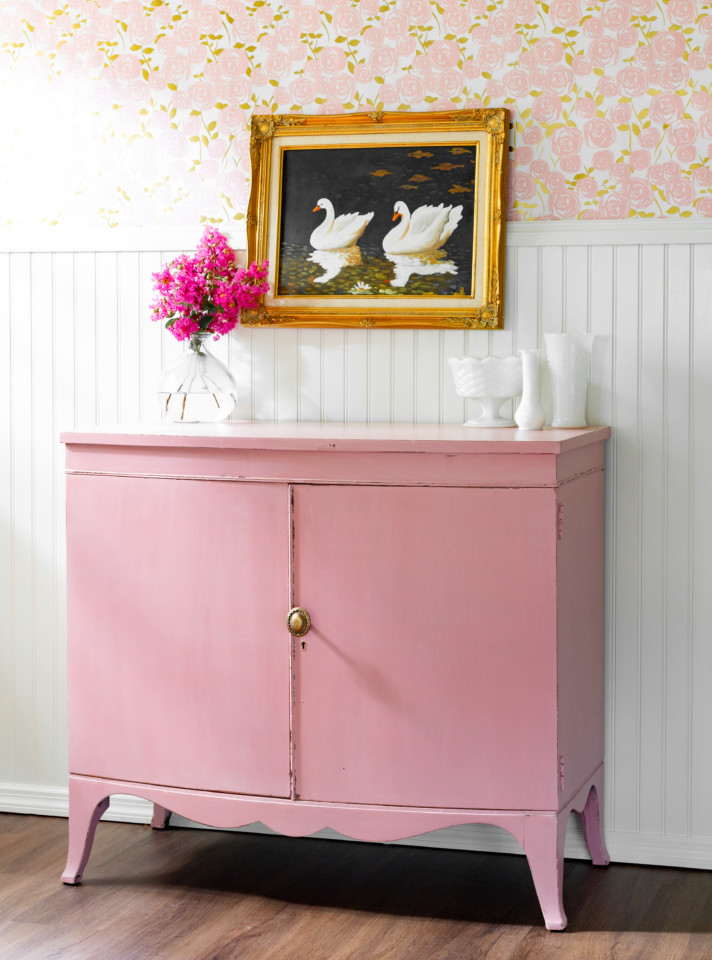 What kind of projects would you use bonding agent for? What about Millennial Pink? Join the conversation in the Paint It Beautiful Community.
Save this Pin for later or visit our Pinterest board for more Milk Paint inspiration.